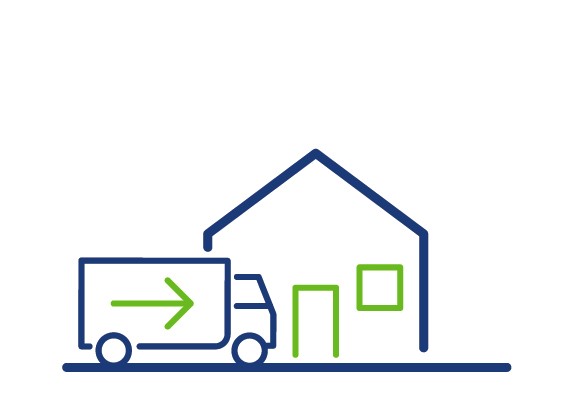 With AM (Morning) Deliveries your consignments will be delivered between 9am and 12pm. 
This is particularly useful if you are under time pressures and need your delivery as early as possible. 
Palletways offers a variety of timed delivery solutions that provide choice and flexibility for our customers. 
Whether you need your deliveries at a specifc time or you need it outside of normal working hours, we have a solution to suit. 
A weekend delivery option where you can choose to have your consignments delivered on a Saturday morning. 
This again is particularly useful for those who have been at work all week or those business who need delivery on a Saturday morning, in preparation for a busy weekend!
Our award winning Palletways portal makes entering your consignments a breeze. 
With a unique logon for you and your business, the simple entry process will have you sending pallets in no time at all
We understand that time is extremely precious, and we could all do with more of it!  That is why we were the first palletised express freight company to introduce a 2-hour delivery window to save your customers waiting around all day for your delivery
Palletways Cardiff prides itself on offering the best service to our customers.
Premium and economy express network distribution of small consignments of palletised freight to the whole of the UK, Ireland and mainland Europe
Full, Half and Quarter pallets – Download the pallet specification leaflet
Saturday morning deliveries
Timed deliveries
Book In service – arranging times with delivery customers
We can arrange collections on your behalf
Full track and trace access available to customers for all consignments
Tail Lift Services
Credit card payments accepted
On line POD within 24 hours
For when the network wont work for you and your logistics our solutions team is standing by to help.
Full and part loads across the UK
Cost effective back loads
24 hour collection or delivery
Sameday or courier options available
Specialist vehicles
Handball services
Weekend book ins
No matter what the job reach out and speak to us today
Check out this fantastic video detailing the journey a pallet takes through the incredible Palletways network